If you're looking to create collages from your photographs or images for free, a very easy and useful option will be Photovisi online. The interface is easy and fun to master! You can utilize Photovisi photo collage maker even without any experience in editing images and "Photoshop" expertise. The majority of operations can be performed in only a couple of minutes, with the assurance of an amazing outcome!
What is Photovisi?
Photovisi is free and simple for users to utilize online tools for you to build photo collages. Select one of the collage templates, upload your photos, and then modify by dragging objects around. When the college is complete, the college is available to download and print!
Collages that incorporate effects are constructed from layouts and, to facilitate users, are separated into sixteen categories. The total number of templates is approximately thirteen dozen. To create a collage of photos online, you have to select a pleasing layout and then upload the photos (as long as you specify within the design) using a computer or webcam. Photovisi's photo editor gives you the possibility of selecting the background and the figures to alter the background's color and add text, as well as crop or remove unwanted elements in the collage.
After completing your editing in Photovisi, move to the next step – saving the college. It is necessary to choose the resolution, then press "continue," then you can choose whether you want to save the collage on your computer, email it to your friends, or post the collage on social networking sites.
Features of Photovisi
Free Services: You can use those apps completely free. This will make your photos more attractive for free.
Collage Making: Among this tool, you will find very nice beautiful collage layouts. Creating collages is easy: upload images to the layout, change the images if necessary, change the border color, or include an image background. This is the main feature of this tool.
Unique photo edit tool: With their unique photo edit tool, you can make your photos more attractive. With their tools, you can use filters, frames, stickers, and tons in your photos. And you can easily share them on your social media.
Cards: This feature is great. You can make e-cards by adding some textures to your photos. There are several interesting layouts here.
Photovisi Plans & Pricing
If you've decided that you enjoy the Photovisi site and wish to return to it often, you may want to look into switching to their premium offerings. The premium offerings are identical to their free ones, but the pictures are larger in resolution and don't have watermarks. The premium plan costs $4.99 monthly. It allows you to make unlimited collages; card backgrounds, as well as Social media, and cover designs. Photovisi isn't just an excellent site to create collages. It also helps to grow your business, particularly in the case of photography or printing. The White Label solution allows companies to incorporate a collage-making option on their websites. It can be easily integrated using the installation wizard of Photovisi. Copy then paste in the code, and the procedure can be accomplished in just a few steps. The inclusion of this feature on your site can be a great and beneficial feature for your customers to enhance their experience on the internet. It will distinguish you from your competition, and the interaction feature keeps your customers returning. The service is available to businesses at the cost of $99 per month.
In addition to providing you with no-cost or low-cost service, Photovisi also allows its customers to earn money through the Photovisi Designer feature. By using their Designer feature, users can submit every Photoshop PSD file to the market for design, and you'll receive 50 percent of profits from any person who is with your designs. But don't worry that the rights to your design are yours for the entire time! These are only a few ways to create Photovisi perform for you without needing to invest a lot of dollars. They can let a loved one or family member know your appreciation, enhance your professional or personal image, boost your business, or inspire entrepreneurs. Visit Photovisi online for more details about how to use the site to benefit you.
How to a photo edit on Photovisi?
1. Go to the Photovisi website – https://www.photovisi.com/ and click the "Open Photo" option. to start the tool to edit photos for Photovisi Photos.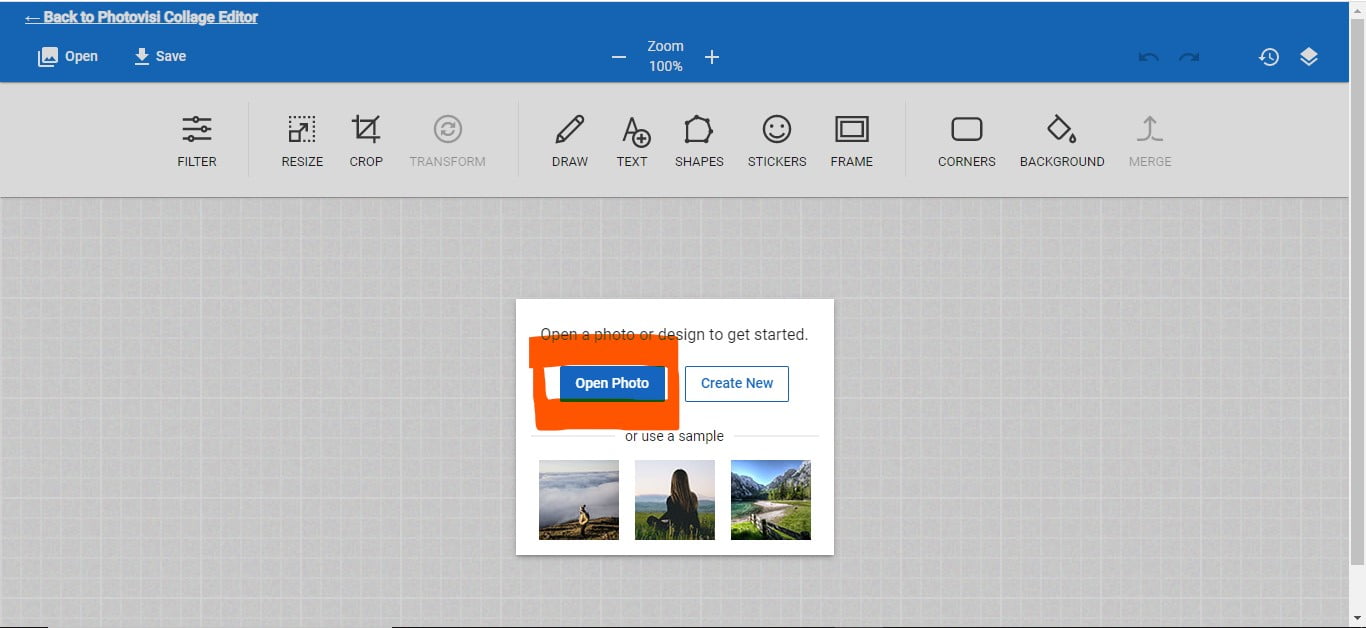 2. Now, we'll use the "Download" option. But, it is also possible to download images from the internet or create a photo using the webcam on your PC or make edits on blank images.
3. Use the file browser to choose on your personal computer which images you would like to edit using iPiccy. Click on the "Open" button.
4. If you want to add a filter to the photo, click on the "Filter" option.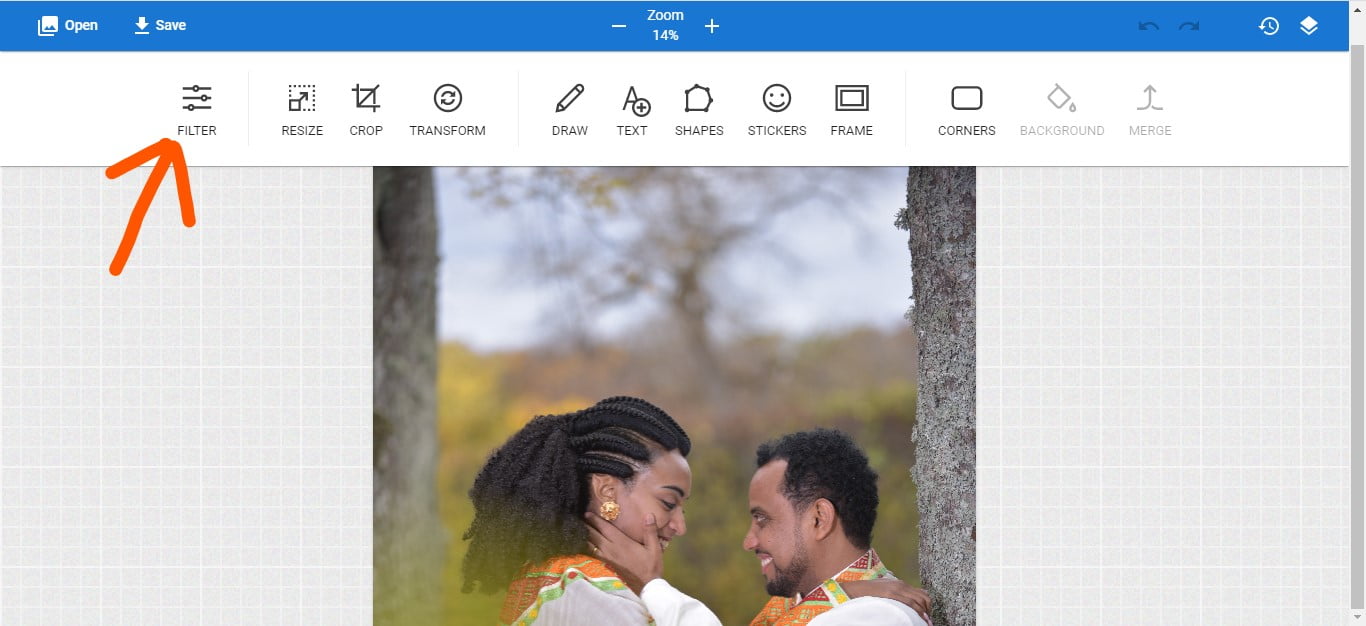 And click on the filter of your choice. And click on "Apply".
5. If you crop the photo then select "Crop" The tool lets you cut an area of an image with the help of manual parameters and by simply dragging the indications of the crop across the photo.
You must confirm the modifications by clicking the "Apply" option.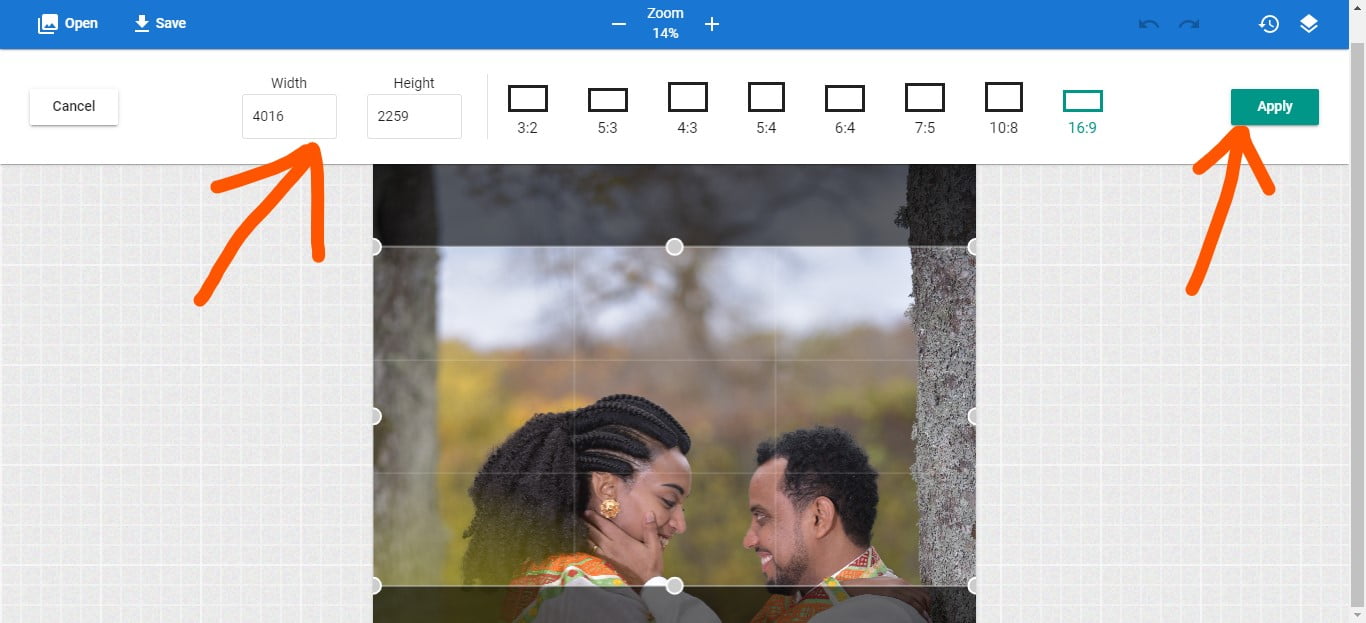 6. Click "Save" to save the photo.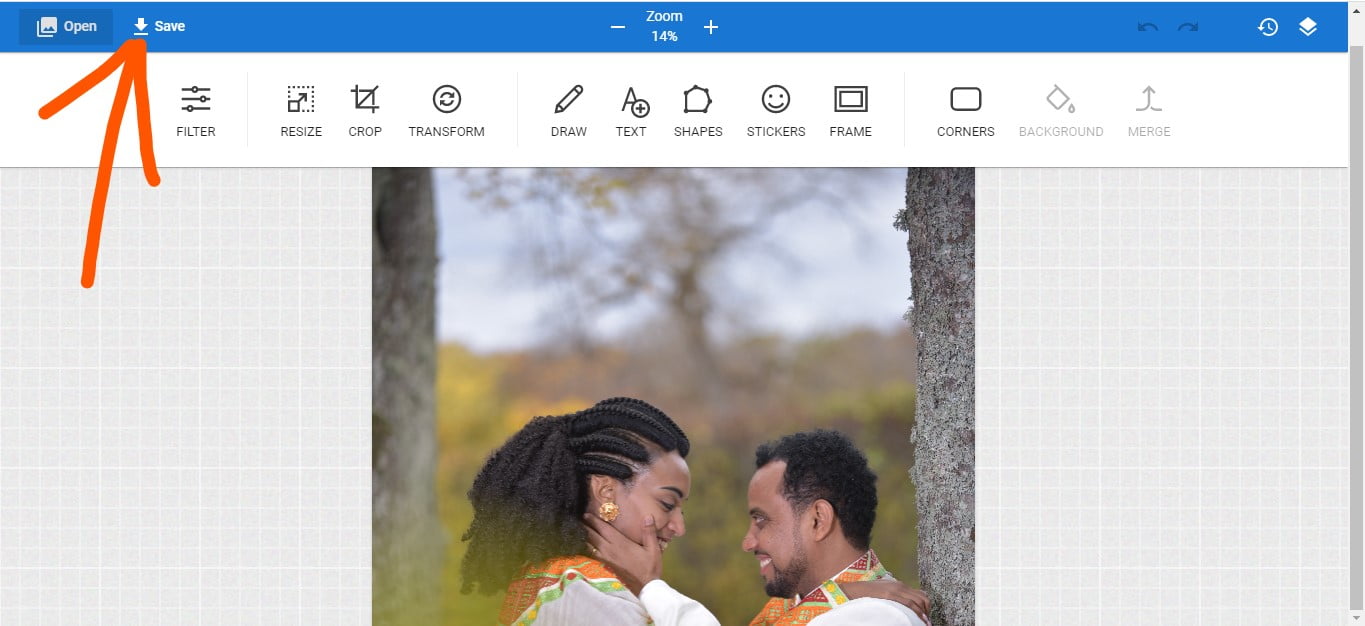 How to create a photo collage maker Photovisi?
1. Click on the "Start Creating" on the Photovisi website (photovisi.com) to collage photos. Or direct visit this link: https://www.photovisi.com/collages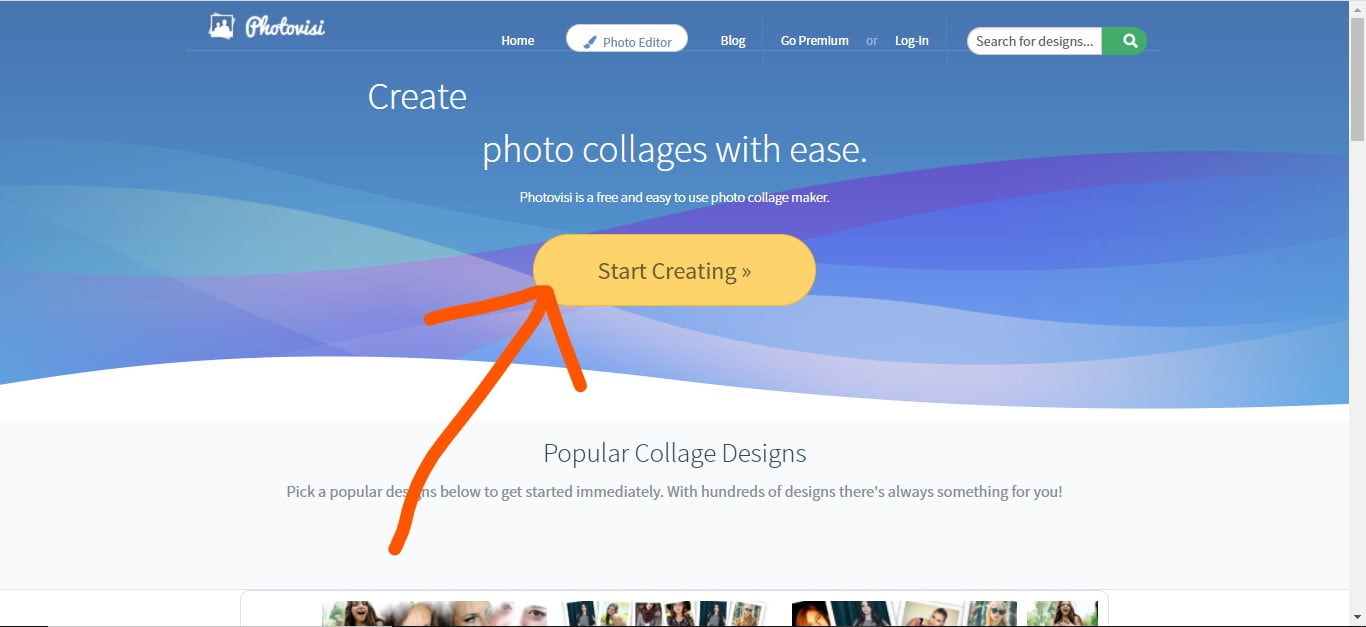 2. Now see many presets there are for college. And you will get many more presets as you scroll down or you can click on the category to select the category of your choice. I selected the first one as a sample and clicked there.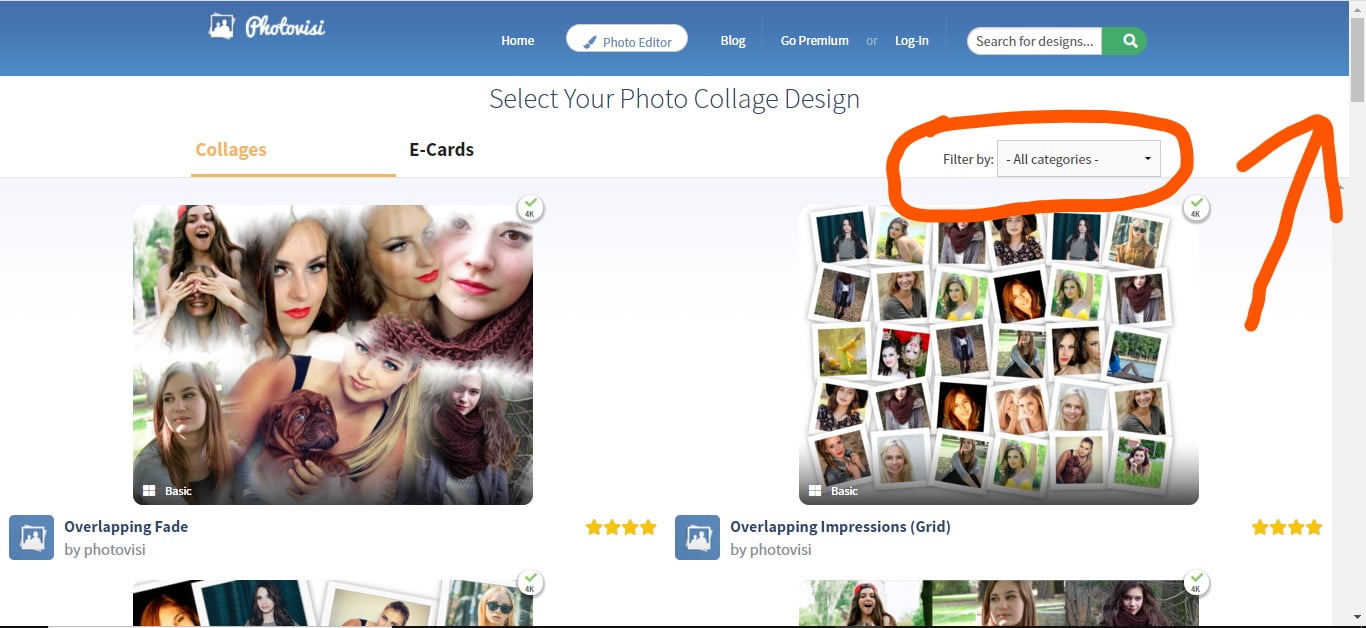 3. Then take the photo and click on the "Add Photos".
4. Then click on "My Computer".
6. Then select the photos of your choice from your PC and click on "Open".
7. See the photos are college according to your selected preset. Now click on "Continue".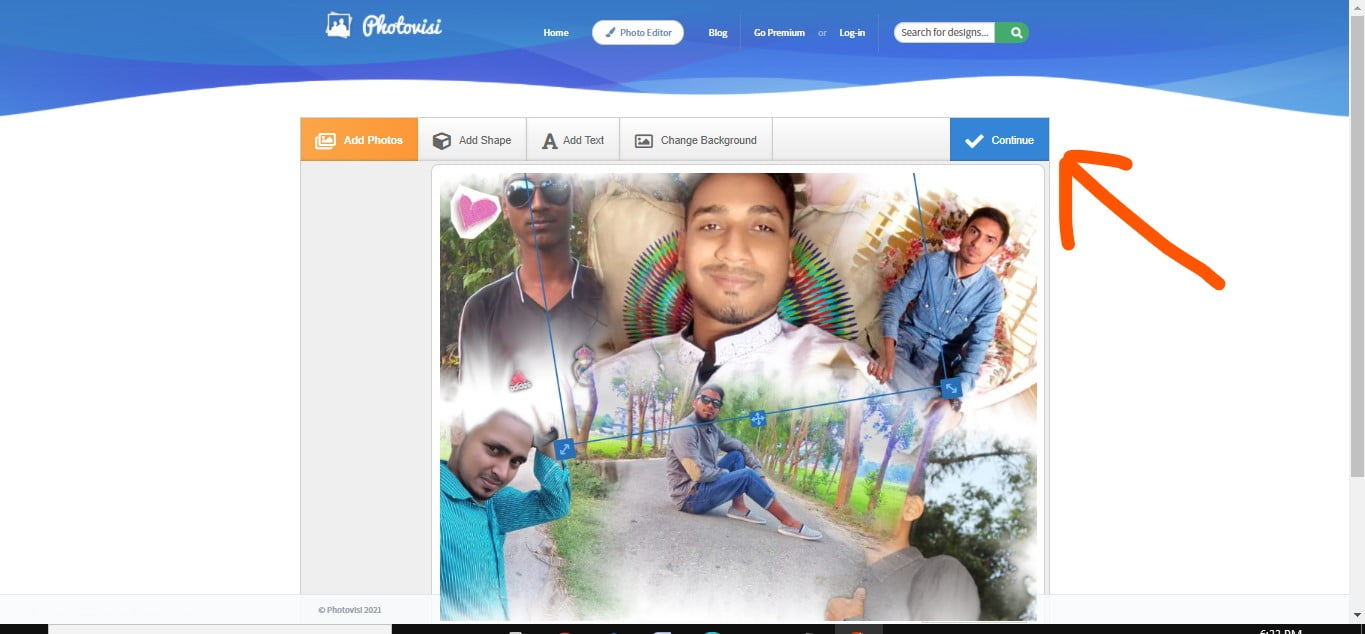 8. Click on "Download" to download the collaged photo.
If you want better-resolution photos without watermarks, you'll need to use the premium version of this tool. For this, you have to pay 4.99 per month.
Pros
Cons
Too many advertisements
Can't choose resolution and format  
FAQs
Final Word
Photovisi photo collage maker is very user-friendly. It is necessary to select the template, upload photos along with text and shape, and then change the background if you want. If you don't have a premium account, you're only able to download a low-resolution version that has a watermark. You are also able to share your work on Twitter or Facebook.
Some people think that its templates are a bit cheesy and think this collage maker tool is quite outdated. However, how it works has left to be discovered.