Pho.to photo editor is a kind of online-based photo editing tool that is totally free to use, which means you don't have to pay any cost to edit images with this tool. Although it is a free tool, this one is excellently functional and versatile. It features a simple and user-friendly interface that is very easy to use. It also comes with a lot of image editing options and functions. Pho.to will be the best option to go in terms of a free photo editing tool.
What is Editor Pho.to?
Pho.to is an online-based free-to-use photo editing tool. This tool lets you edit any image easily since it comes with a simple interface that is easily understandable. However, you don't have to download and install any software to use this tool, which means it will save your storage. It comes with several exclusive features that make it one of the best photo editing tools.
Features of Pho.to Editor
This online-based editing tool comes with several extraordinary and exclusive features. Some of them are listed below shorty:
Easy to use
Pho.to online photo editing tool comes with a very simple and user-friendly interface. This feature makes this editing tool easier to use. You can easily import a photo, edit the photo and finally export the photo; everything is a breeze. Pho.to let you easily access all the editing functions easily and everything inside the interface is easy to understand.
Save device's storage
When we go to use any tool or software on a desktop or laptop, we really have to think about storage management. Fortunately, Pho.to is a photo editing tool that will work without wasting your device's storage. This is an online-based photo editing tool. So, you do not need to install any software to use it.
Works with any Device
One of the advantages of Pho. to is that it works with any device. Pho. to's Android and iOS applications allow you to use this tool on your phone. Moreover, as it is an online-based tool, you can easily use it on your low-configuration PC or laptop. You will only need web browsing software; It works with any web browsing software like Chrome, Microsoft Edge, Firefox, and many more.
A lot of Editing Options
One of the amazing features of the Pho.to image editing tool is that it comes with many photo editing functionalities. You can make Avatars, Cartoon photos, Toonme photos, and many more. However, there is a set of basic editing functions in the Editor tool. You can apply effects, stickers, and photo frames besides adjusting color and exposure.
Free to Use
Pho.to is a highly functional editing tool that is totally free to use. You don't need to install software or create an account to use this amazing tool. It is free to use an image editor that is very easy to use. Although it is free to use the tool, it is an excellently functional editor.
How to edit a photo in Pho.to editor?
Since this photo editing tool features a very simple and user-friendly interface, it is easy to edit images in Pho. to the tool. To edit the image with this tool, follow the guideline below_
Step 01: Get access to the tool
Open any web browser software on your device and then go to the Editor.Pho.to. After accessing this link, you will find an option named GET STARTED. Click on this option. or directly visit this link: editor.pho.to/edit
Step 02: Import Image
After visiting the Pho.to Editor website, a new window will open where you will ask to import your photo. Here are two options for importing photos; from the computer and from Facebook. That means by linking your Facebook account; you will be able to import photos here to edit.
After choosing the photo location, import your targeted photo in the Pho.to the editor. Here I imported a photo from my computer as a tutorial.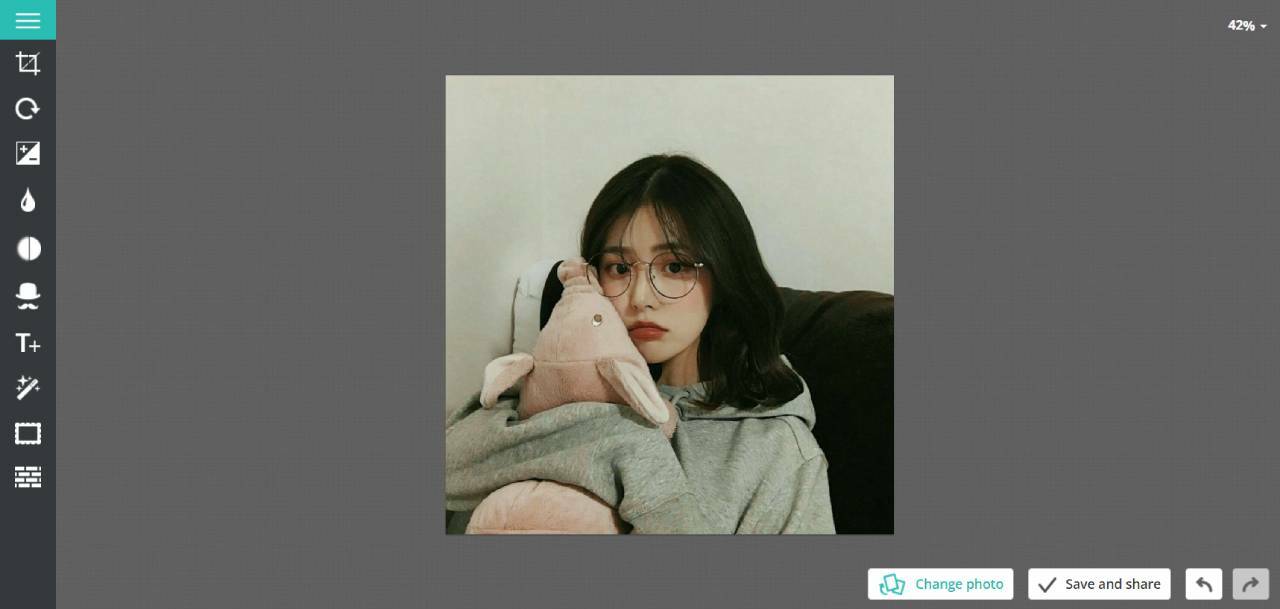 Step 03: Adjust Image Size
After importing the image to this editor tool, now it is time to adjust the image size. Pho. to online photo editor lets you crop as well as rotate your image. So, apply these two options if you need them.
Here I have cropped my imported picture a bit. Since I did not need rotation in my picture, I did not apply this option.
Step 04: Adjust Color and Exposure
Pho. allows you to do some basic color and exposure adjustments in your photo. The exposure and color adjustment options are almost the same as other basic online-based photo editors like FotoJet, Photo, PicMonkey, and others. You will get the Brightness, Contras, Highlights, and Shadow adjustment option in the exposure section.
The Color Adjustment tool lets you adjust Saturation, Hue, Temperature, Red, Green, and Blue color combination adjustment. Apply all of these options one by one and make the best adjustment.
Step 05: Apply Photo Effect
You can also apply a photo effect instead of adjusting color and exposure. The effect is one kind of pre-made color combination that is able to make ant photos more amazing.
Pho.to comes with several photo effects. Although it has not had an extensive collection of photo effects like Canva or FotoJet, as a free photo editing tool, the available options are good enough.
Step 06: Apply Texture and Frame
Textures are one kind of effect that gives the image a whole new look. There are several texture options in this online base free photo editing tool. If you are willing to apply texture to the image, choose one from the menu and apply it to the image. You can also adjust the texture's position, capacity as well as saturation.
Pho.to also comes with a set of photo frames that you can apply to your photo. Although the photo frame collection is not so extensive, it has some premium-looking photo frames that will make your photo more aesthetic.
Step 07: Add Sticker and Text
One of the amazing features of the Pho. to the editor is that it allows you to add Stickers with your image. This photo editing tool comes with many sticker collections that you can add to your image. You can also add text to the image.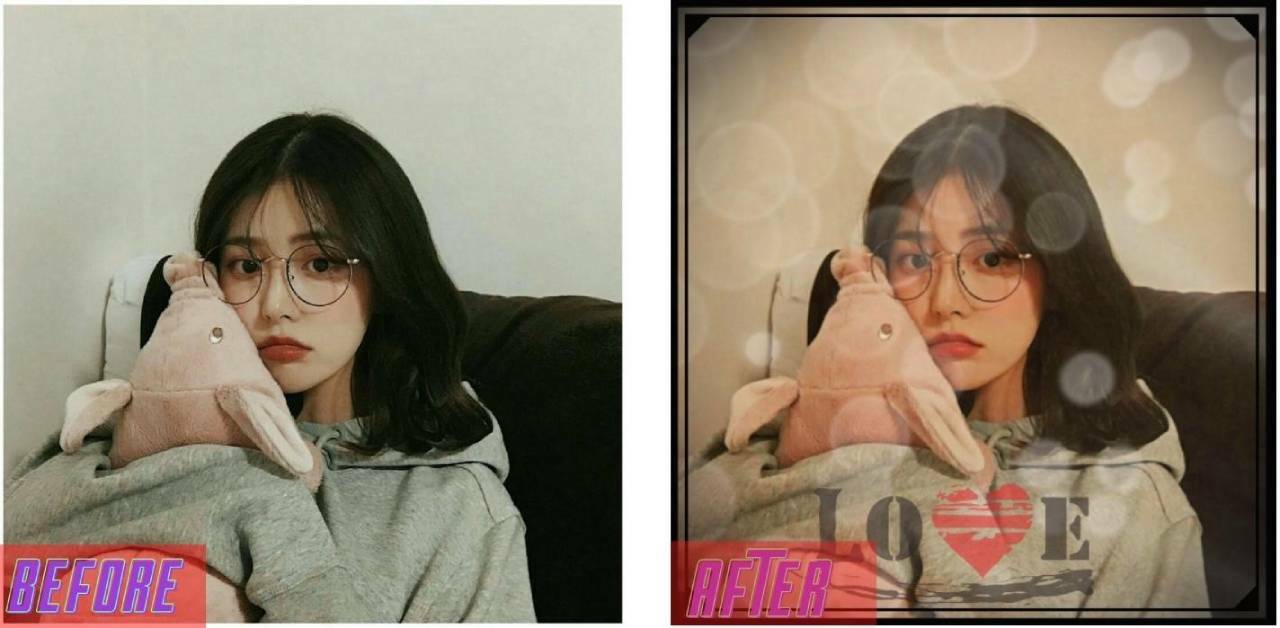 After applying all the functions and getting your expecting outcome, now it is time to save the image. Pho.to let you save the image in two formats; JPG and PNG files.
PROS and CONS of Pho.to Editor
Pros
A simple user interface is too much easy to use
Totally free to use, no need to create an account
It is a free but highly functional photo editing tool
Works with any device as well as any web browser
It features a lot of editing options and functionalities
Cons
Limited photo frame, effect, and texture options
FAQs
Final Word
After this review of Pho.to Photo editor, we can give you a summary of this tool. It is a most reliable as well as a popular photo editing tool. It is an easy-to-use as well as free-to-use tool that is an excellently functional tool. If you are looking for a free web-based photo editing tool, there is no better way rather than Pho.to editor; a versatile tool to edit photos.