Sketchpad Review- A seamless website for creators
For all the creators out there, one of the biggest obstacles is finding out the right platform to work on. Whether you are looking to pass your time while doodling or opting for a digital space to sketch, you need a hassle-free application for them. And this is exactly where Sketchpad comes into play. And with Autodesk sketchbook no longer available for the user to use, this just might be the next best alternative for your doodling needs.
What is Sketchpad?
Sketchpad is a web-based application offered by sketchpad io that elevates your creativity to the next level. This free-to-use website allows you to draw, edit, sketch, and doodle to unleash your creativity.
Sketchpad is a part of a bigger sketchpad io platform which is a full-on creative marketplace for their users. Available in 14 different languages, sketchpad comes with various other services as well, including, complete custom business solutions, exhibits, interactive displays, sketch API, and much more.
But today we are going to look at the latest sketchpad 5.1 software path and find out what it has to offer. So, without any further ado, let us check them out.
Features of Sketchpad
Let us take a look at some of the most awesome features that make sketchpad the best in the business.
Brushes
Sketchpad comes with 18 unique brushes that you can use to decorate your artwork according to your preference, from tile, mirror, and calligraphy to crayon brushes, it has all the variety you need to truly fine-tune your work. You can also use the path and line tool, which can be used to create detailed line art through tracing.
Massive selection of clipart
Sketchpad offers over 5,000 clipart for you to choose from. You can browse through this massive library and use any one of the thousands of vector images in your project.
Another great news is, that the high-quality vector images are completely free to use and can be used professionally and commercially. You can simply drag and drop the images from the library onto your sketchpad interface.
Customized shapes
The sketchpad application offers 14 unique shapes to use on your image editing and creative project. All the shapes can be individually customized through the UI of the application. From filling the shapes with colors, and gradients to customized patterns, these shapes can turn any artwork into life.
You can also paint inside the shapes without brush color pouring over the outline for your art project.
Over 800 unique fonts
A great feature of the sketchpad is that it can be used to access all the high-quality fonts collect from the googles library. You can also fill the outlines of the fonts with your choice of color, patterns, and gradients.
The text and fonts can automatically be adjusted to the right size, while also offering the ability to customize however you want.
Direct integration with google classroom
The teachers can now make a study plan on google classroom and directly link to the sketchpad as the go-to drawing tool for students. The work done by the students will be automatically backed up on the google drive artwork folder which can later be used for evaluation.
Smartboard compatibility
Smartboard compatibility allows the web-based art tool to be used for presentation. That means you can use a sketchbook to markup images and pdfs for your presentation needs.
Sketchpad Plans & Pricing
The pricing plan of the sketchbook is as simple as the application itself. Whether you are looking for a feature-rich tool to draw your comic book or bring any other ideas to life, the sketchpad premium has all it takes to cover your needs.
From the purchase link here, you can directly go to the pricing menu, where you have an option to choose your country and preferred language. Do not worry, because sketchpad is priced the same across all countries all over the world.
For one time price of 4.95 USD, you can buy the sketchpad premium plan and use the app anytime, anywhere. The payment for the order can be done using,
Credit cards.
Debit cards.
Pay with Amazon.
Wire transfer.
PayPal checkout.
How to edit a photo on Sketchpad?
Step 1: Go to the official sketchpad website to get started. If you are using the free version, you will be greeted with a window like this.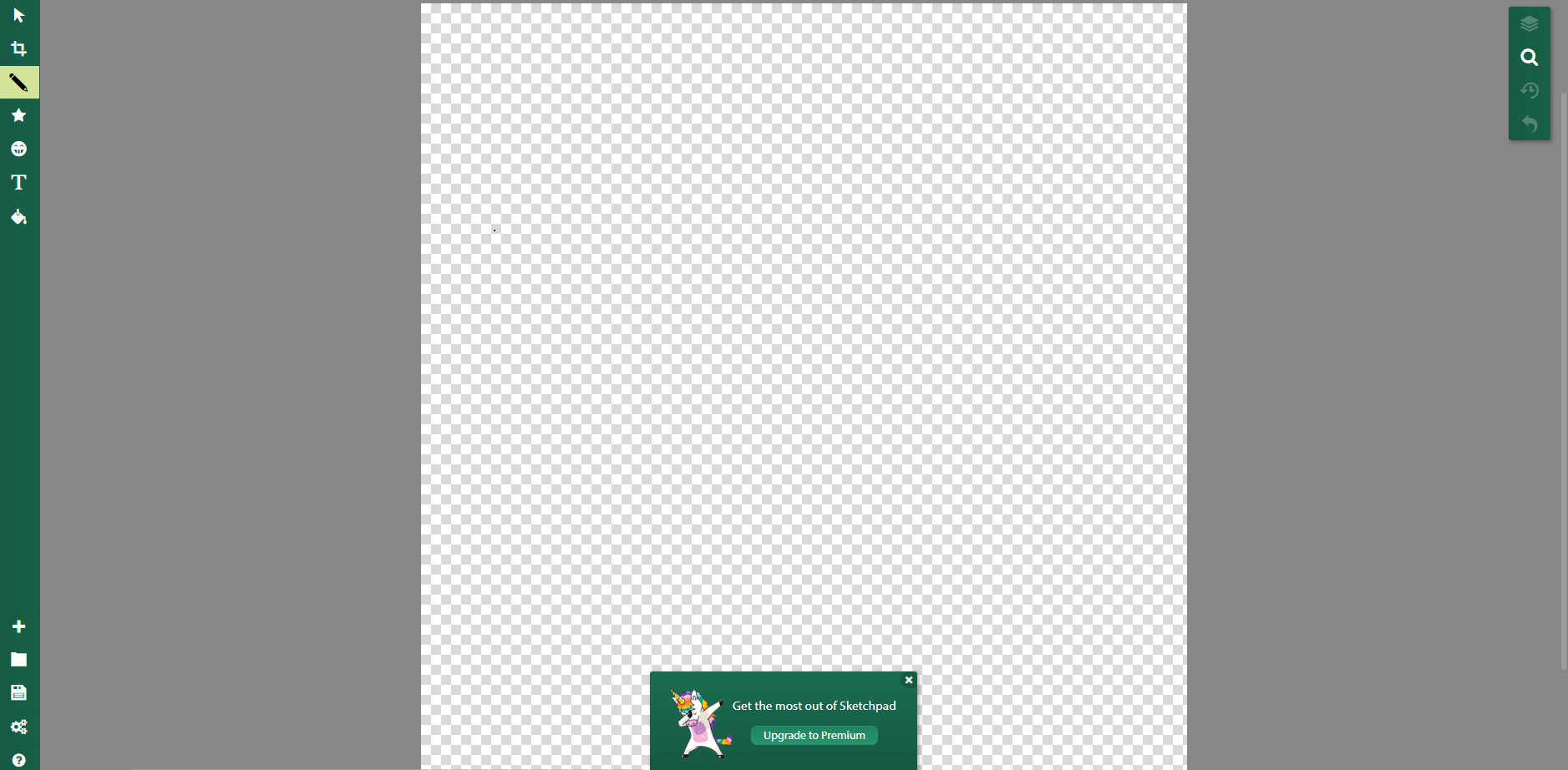 Step 2: On the left menu you will find options like,
Pencil.
Star.
Clip art.
Text
Vector fill.
Crop and resize.
Selection tool.
Step 3: Select the pencil option from the left-hand menu, and start working on your artwork according to your preference.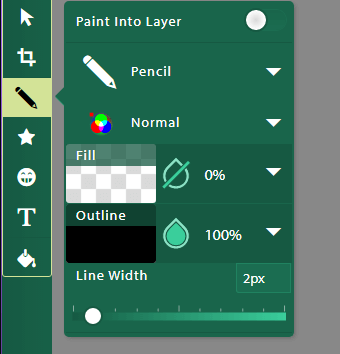 Step 4: choose the type of brush you want to work with, by clicking on the dropped-down arrow icon beside the pencil menu. You can also choose various options like the color, fill, outline line width, and much more.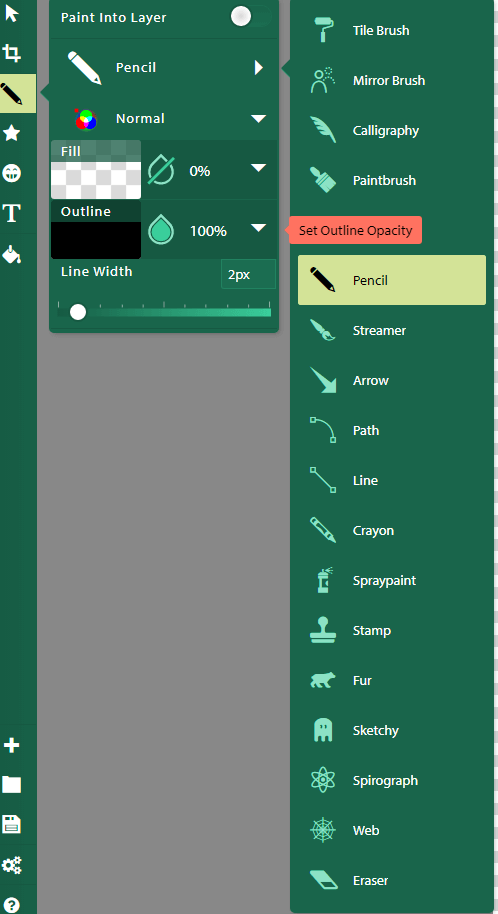 Step 5: Finally when you are done with your artwork, simply click on export and choose from the download options to either download, print, or share your final edit.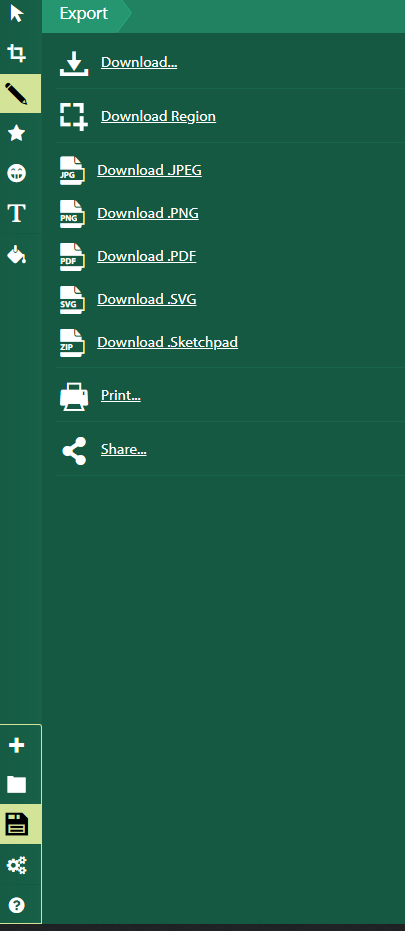 PROS and CONS of Sketchpad
Here are the key pros and cons of the sketchpad that we found out after long testing.
Pros
A very old website, making it highly reliable.
Massive selection of copyright-free vector files to integrate into your image.
A portable digital platform that can be used on any computer.
Can be used for free as well.
The features are fun to work with.
Cons
Not enough features for advanced users.
Needs more public documentation for details.
FAQs
 Final Word
That ends today's discussion on the sketchpad review. Even though the application lacks a lot of advanced features, it is still one of our favorite apps. The platform is perfect for seasoned artists, teachers to assign artwork to their beginner students, and anyone who is feeling their inner creativity pouring out.
So try sketchpad today and unleash your inner artist on this amazing design and drawing platform.