In the era of posting even the most minor details of our life online, photo editing services have skyrocketed. This software allows you to modify your pictures to change anything, from the color to the background and everything in between. There are many photo editing software, including Adobe and Irfanview. While this software does a splendid job, it can be pricey or confusing to use. As such, online photo editor websites like Picnik rose to fame. The website would allow you to personalize your pictures with fun effects and a multitude of editing tools.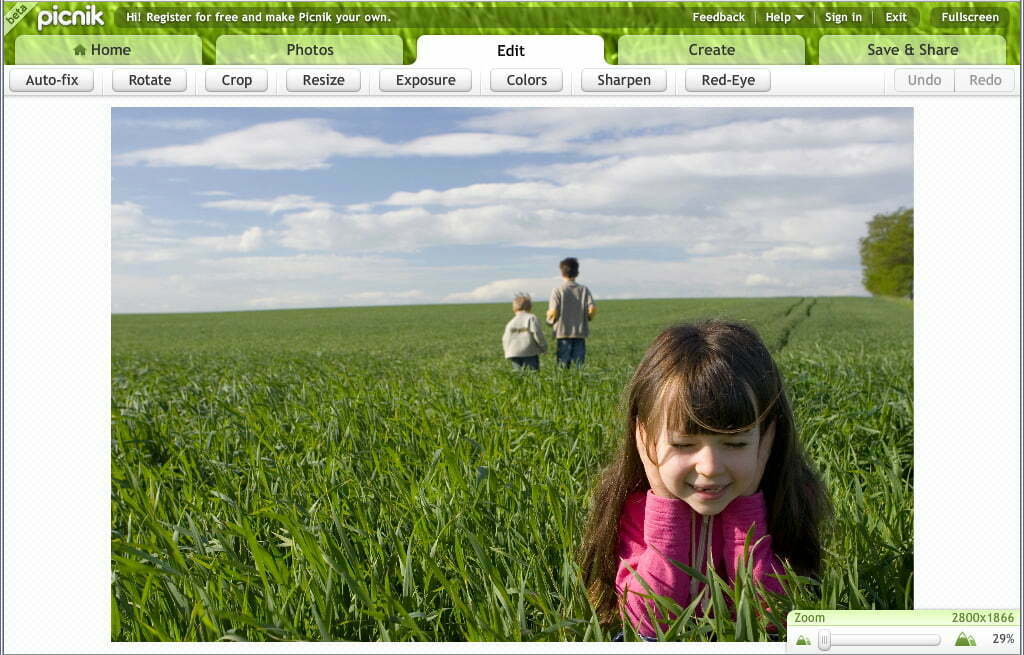 However, all good things must come to an end. And this is what happened in 2012 when Picnik announced its closing. In this article, we will be talking about what happened to the company and what alternative online photo editor websites are available.
What is Picnik?
Picnik is an online image editing service that was bought by Google in 2010, with headquarters in Downtown Seattle, Washington, United States. Darrin Massena and Mike Harrington co-founded it. Mostly popular among entrepreneurs and small business owners, the site was known to be intuitive and easy to use. You could edit your photos with the help of a basic range of tools such as resize and crop. The best feature of Picnik was the ability to import pictures from other websites like Myspace, Facebook, Flickr, Yahoo image search, Picasa Web Albums, Google+, and from your device.
While many of Picnik's basic editing tools were free, there was also a premium option. If the users subscribed to their monthly, six months, or annual Picnik subscription, they would have to access to additional photo editing features. Users of Flickr also had access to Picnik as its default photo editor with limited features courtesy of their partnership. Picnik also worked with the free website creator Webs to do photo editing.
Why is the Picnik photo editing site over?
There is only one answer to why Picnik shut down- Google. As mentioned, Google acquired Picnik back in 2010, and in 2012 it got rolled into becoming a part of Google+. Google has ventured out from simply being a search engine, and Google+ is one of them. Their acquisition of Picnik, an already popular photo editing website, was the brand's attempt to attract more people into using Google+.
The photo editing features and special effects of Picnik are available in the Creative Kit of Google+. However, incorporating their features has proven to be an unpopular choice among the regular users of online image editing websites. Instead of being a simple stand-alone site that users can easily access, it has become more challenging. Users need to log into their Gmail accounts, which can get complicated if someone uses more than one account. The lack of ease of use has forced many users to switch to different photo editing services.
Google made the announcement months before closing down the site. All their premium features were made free for all users for the remaining months as a parting gift. Users who paid in advance were reimbursed, and an export feature named Takeout was created to save all your files from Picnik.
5 Top Picnik Alternatives Online Photo Editor Website
Now that you know why Picnik has discontinued providing their services, there is no need to be disheartened. We have listed down five alternatives to Picnik that will provide you with a similar level of service.
Adobe's Photoshop Express offers all the basic editing tools and advanced features like sharpen, exposure, and fill light. You can get creative and add text, bubbles, frames, and different filter frames.
Pixlr Express is the basic version of Pixlr Editor by AutoDesk. On top of providing the basics, they have some interesting effects, borders, and overlays.
Probably close to Picnik in terms of ease of use, FotoFlexer has many fun editing features, from effects to decorations.
If you want to get creative but still create classy images, PicMonkey is the right website for you.
Another easy-to-use editing website, BeFunky, offers all the basic photo editing tools and advanced features like background removal, retouch portraits, and collage makers.
FAQs
Let's explore some common FAQs.
Conclusion
The closure of Picnik was of great shock to its users. But there are plenty of other photo editing websites available online with an impressive array of features and tools. In our opinion, FotoFlexer is the closest to Picnik in terms of features and ease of use.