Do you love to take pictures? Do you enjoy editing them and sharing them with other people on social media? If so, then PhotoMania is a great app for you! It's a free online photo editor that lets anyone edit their photos. Whether it's a picture of your food from dinner last night or one of the beautiful scenery from your vacation in Hawaii, PhotoMania has an easy-to-use interface to make it happen!
What is PhotoMania?
PhotoMania is a free online photo editing app that allows you to edit your photos quickly and easily. You can choose from many different effects, filters, frames, and more to give your picture the look you want it to have! It's great for creating new memories with friends or family by creating memorable edits of old pictures.
It is an app for photographers to edit and share their photos with the world. Online photo editing has never been this easy! All you need to do is log in, add your photos and change them however you like.
It's accessible online, in the Google Chrome Store, on Google Play, and at Apple AppStore. The major difference with other fun online Photo editors lies in the capacity of PhotoMania to enhance your Facebook photos thanks to the direct access to the popular social network. It is possible to select pictures directly on your account on Facebook and modify the photos directly from there. It's not necessary to download Facebook photos to your computer and then upload photos to PhotoMania. PhotoMania performs like a charm; sync PhotoMania to your account on Facebook, and you can edit both images from your photo albums as well as images that have been tagged.
Features of PhotoMania
Photomnia has many features which are given below:
Artistic: sketch, painting paint, magic texture, vintage cartoon, pop art romantic filters
Fun: Billboards, joyous magazines, illusions drawings, humor, sports tech, stars frames, entertainment, the world of fantasy
Overlays: gradient, light leaks, bokeh, sunrays
E-cards: to celebrate special events like Easter, love, Thanksgiving, cats Love cards, quotes, Monther's Day, birthday weddings, pets, weddings, friendship Halloween St. Patrick
How to edit a photo in PhotoMania?
1. To edit a photo, you first need to go to PhotoMania's website – https://photomania.net/. Then click on "Edit your photos".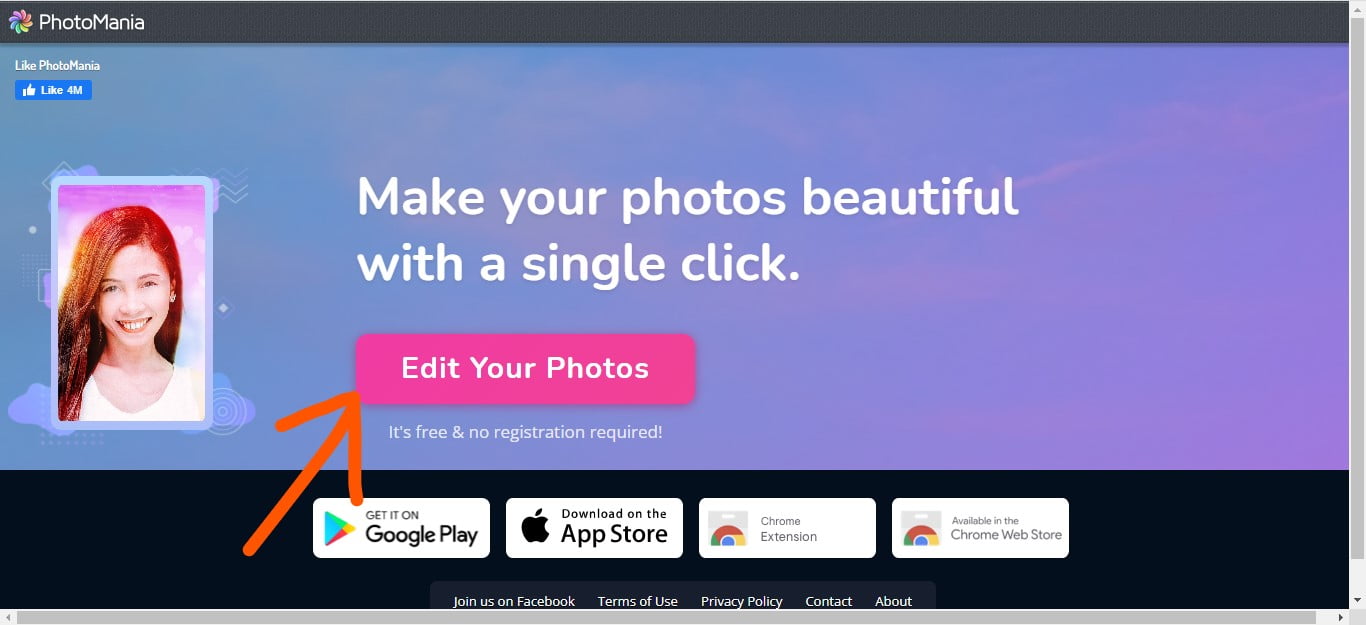 2. If you want to edit the photos in your gallery, you need to click on "upload photos".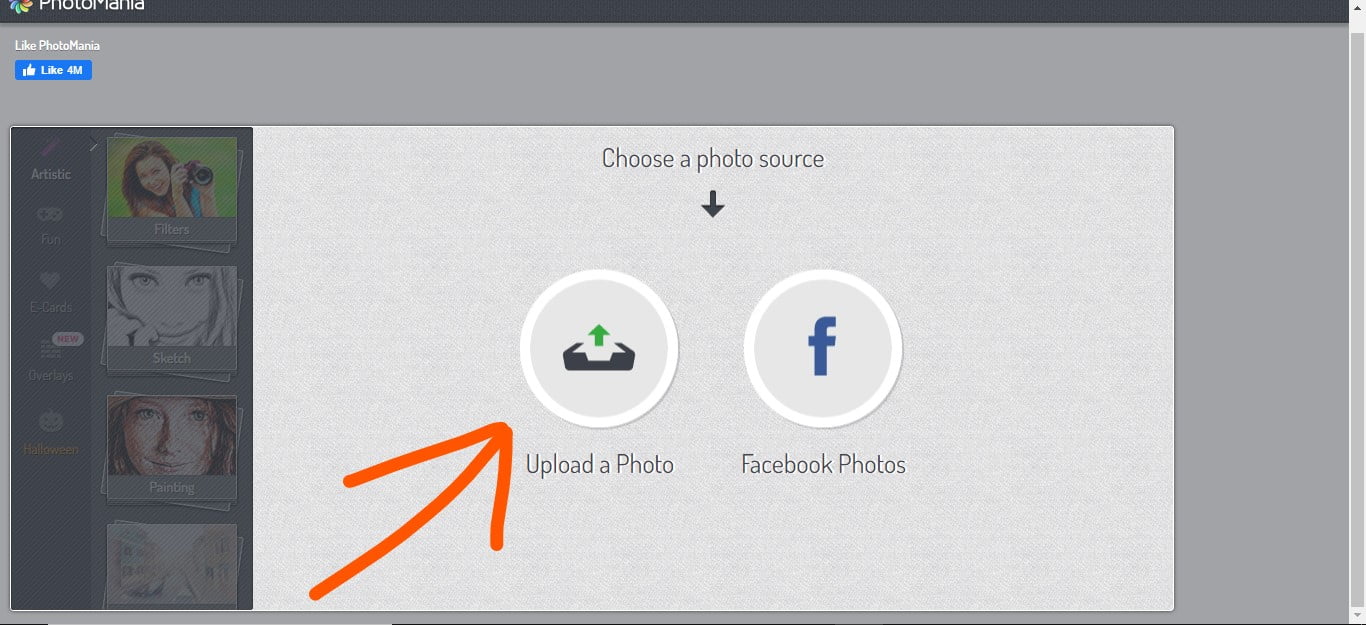 3. Then select your photo from your gallery and click on the "Open" button. I used my computer's download folder as my gallery. Select the photo from the folder in which you have the photo.
4. It will take some time to upload the photo. Now the photo has been uploaded. Now you can edit your photo as you wish by selecting the filter from the left side. You can see more filters if you scroll down. This is absolutely free. You can prototype your photo by choosing any filter. I want to sketch this photo of me as a sample so I clicked on "sketch".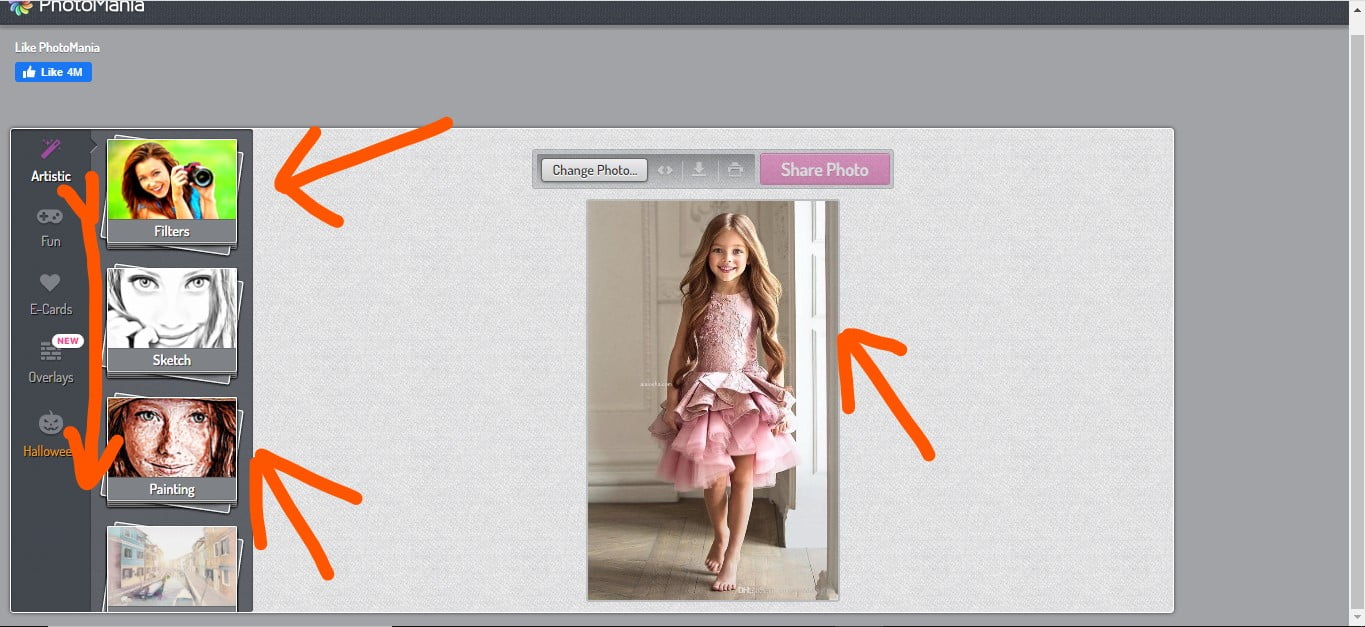 After clicking on the sketch you will see a variety of sketches will come in front of you. You will choose a sketch of your choice and click there.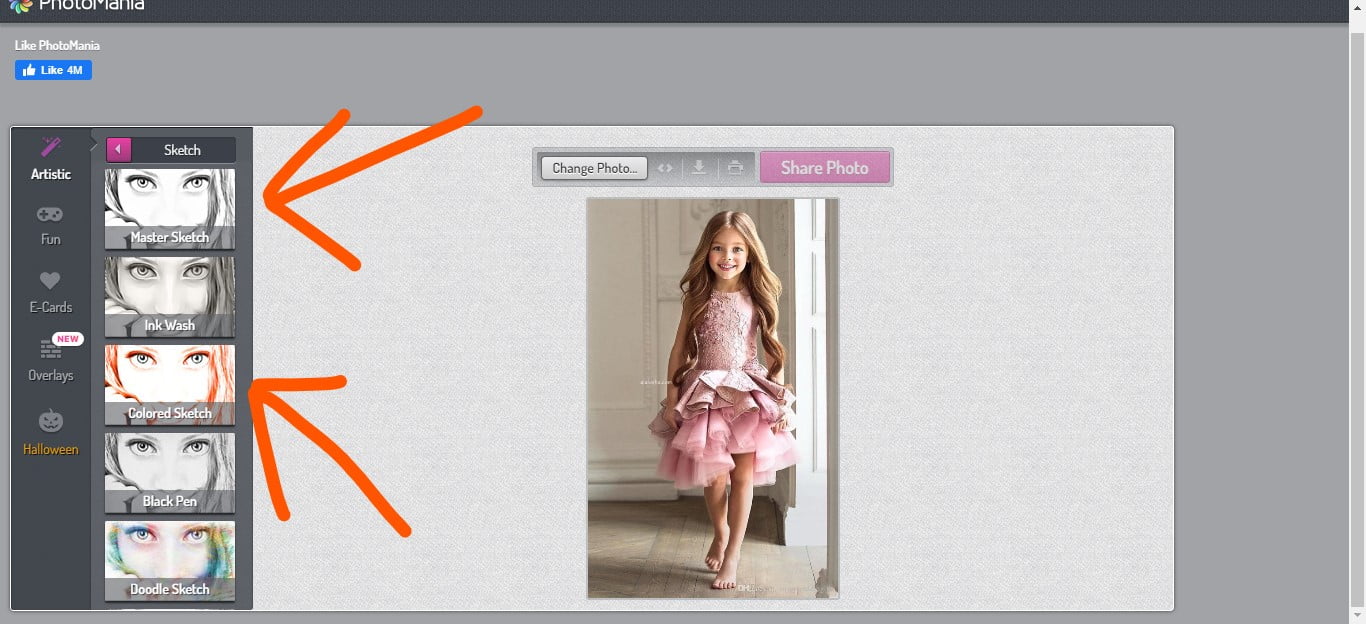 I first clicked on the sketch and after clicking it will take a few seconds for the sketch to be applied to the photo. You can increase or decrease the sketch as you wish.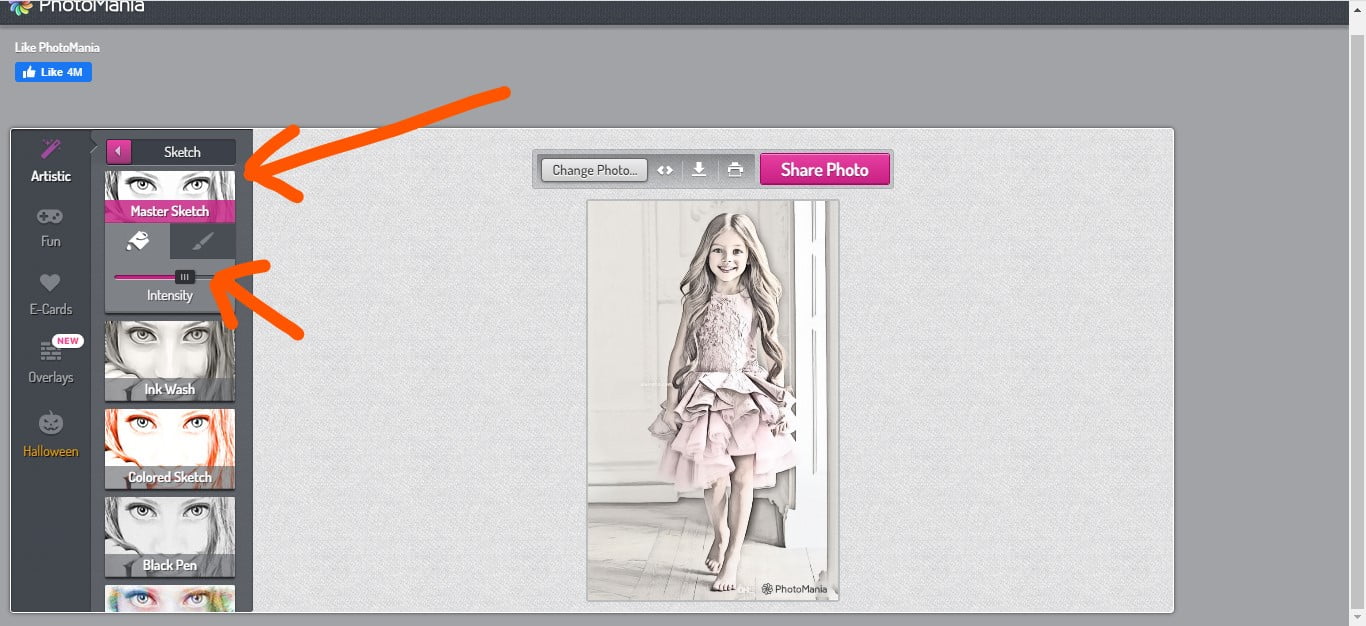 5. Once the photo is edited to your liking, you can download it. For that you have to click on download and if you want you can also share the photo. Click on the "share photo" for that. But I want to download the photo before sharing it. So I clicked on the "download".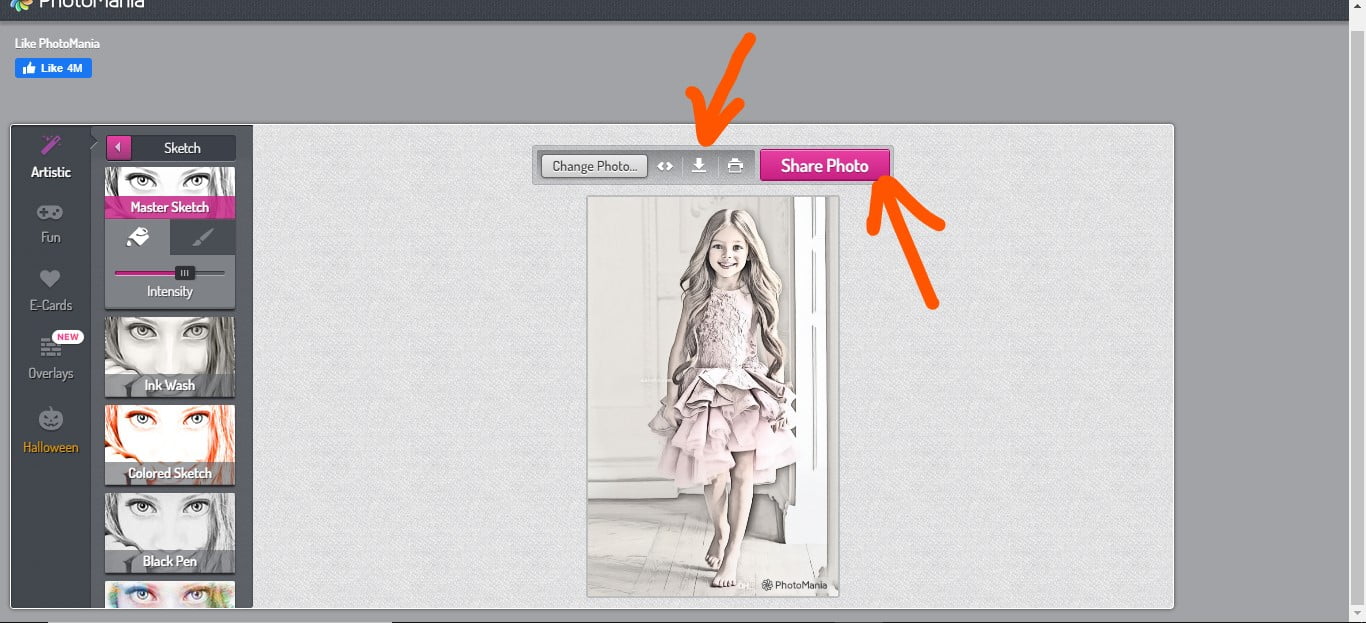 The photo would take a few seconds to download, then the photo will be downloaded to your gallery.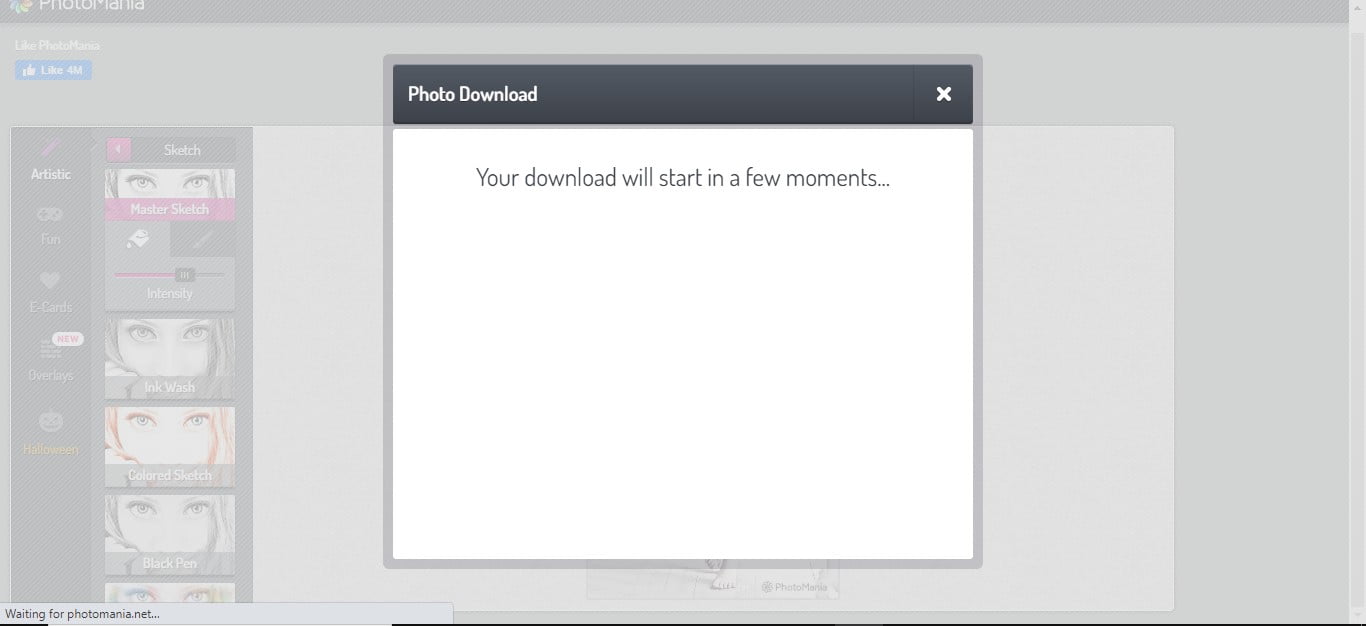 Pros
Totally free;
Very fast;
A myriad of effects and filters
Simple to use Facebook images
Cons
Ads
Absence of basic editing tools such as cut rotate and cut.
FAQs
Final Word
For photographers, lighting is one of the most important elements in their photos. It can make or break an image, but it's often overlooked by people new to photography. And for those who don't know much about photography, understanding how light works can be difficult. Luckily, Photomania free online photo editor is a great free app for editing and enhancing your photos. Photomania offers free photoshop effects, tons of filters, and easy-to-use features that will help you create professional-looking photographs with just a few taps on the screen.
Photographers have designed it, and many of the adjustments have been created using the latest camera technology. It also includes free monthly updates with new features, so you can always stay up-to-date on photography trends!