Phixr: Online Photo Editing Tool
Do you like to take a picture and share it on social media? If you apply some editing then the overall outlook of the picture will become more extraordinary. Phixr is one of the amazing online-based tools for image editing that is very easy to use. This tool is able to give a whole new look to the image by easy and few-click editing.
With its various helpful and highly adjustable tools and features, the Phixr photo editing makes it simple to modify several elements of your photos. I recommend Phixr if you're looking for strong tools that don't need any kind of expensive editing program.
What is Phixr?
Phixr is a web-based photo editing tool. It is a free-to-use tool that edits images amazingly. Phixr provides users with basic picture editing tools such as cropping, brightening, rotations, as well as red-eye removal. This amazing tool has also some more complex tools for applying aesthetic adjustments to your photos, such as pixel-noise reduction and 14 Photoshop-like effects.
This simple online picture editor works with Facebook, Twitter, MySpace, Flickr, and a variety of other social media sites. It is a very easy-to-use tool and you will be able to edit images easily. The editing tools are shown on a vertical toolbar in the right corner of the window. There are no plugins needed in your browser. This online photo editing tool works on almost every web browser.
Features of Phixr
Free and Easy to use
One of the most amazing features of this tool is that it is totally free to use. That means you don't have to pay any cost to edit the image with this online-based tool. Just create an account then import images from any source including Facebook and then edit the image. This tool allows consumers to easily edit the images. Applying various effects, adjusting color and brightness and other options is easy.
Sample image
It's okay to be anxious about screwing up your personal images. Phixr allows you to practice on sample photos until you've gained enough experience to make a mistake on your photos. Phixr also provides the option of sending your images to personal emails directly from the app.
Adjust color and brightness
You may alter the color calibration, the brightness, and the blurring levels, as well as other parameters like Expose, Intensity, and much more. You may also utilize the noise reduction, red-eye removal, and whitening functions to make collages from many photographs.
Apply custom effect
You may go back and forth between redoing and undoing each step to remedy any errors, and you can zoom in or out on the photo if necessary. The Phixr! The combined tool contains a number of creative effects that you may apply to a photograph while tweaking the settings in real-time. Additionally, you may add color as well as lens camera effects, as well as customize the photo borders.
Rearrange the Image
Alternatively, you may rotate the image in stages of 90 degrees or from an arbitrary direction. You may also rotate the picture vertically or horizontally, modify the size of the image with the Scaling tools, as well as crop this with the Crop tool. Increase the size of the canvas in order to have more area for additional items to be added.
Import Images from other media
To begin, drag and drop the picture you want to alter into the program. You may upload it from the computer, input a link to it, or use one of your social media libraries such as Facebook, Dropbox, Flickr, Picasa, or even Photobucket to do so.
Compatible with any Browser
Phixr is mainly a web-based photo editing tool that you don't have to download and install anything to use this tool. Just go to your browser and then go to their official website and then start your editing. This tool works with any browsing software like Chrome, Bing, Microsoft Edge, Firefox, and many more. For the device that has any browsing software or application, you can access this tool on that device.
How to edit a photo in Phixr?
This photo editing tool is absolutely easy to use since it comes with a simple user interface. It is also free to use that's means you don't have to pay any cost to edit the image with this online-based tool. This tool also works with any web browser software. So, you can access this tool on any device that has a web browser tool. So, let's see how to edit images with this tool_
Step 01: Get access to the Tool
To get access to the tool, open any browser on your device and then go to the Phixr official website. Then you have to log in or create an account to edit images with this tool. If you have a Phixr account then just log in to your account providing the data that need. If you don't have an account then create one.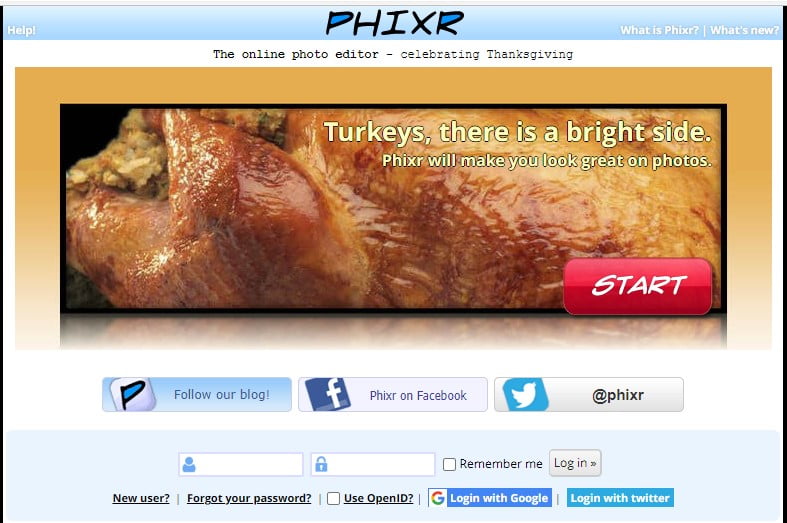 Step 02: Import Image
After logging in or creating an account, now it is time to import the image that you want to edit. To import an image click Select Photo from Computer and then select the targeted image and then click Open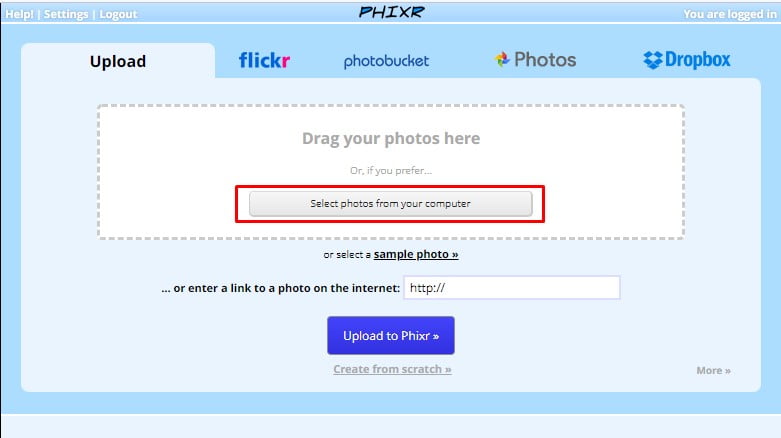 After opening the image to the interface, you will find several editing options in the left corner of the interface. Now it is time to apply several editing options.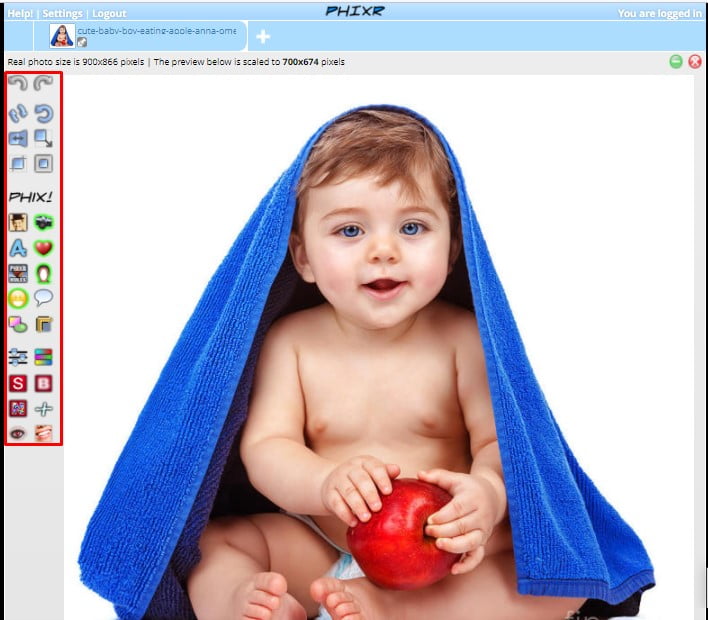 Step 03: Apply several Editing Options
Now you can adjust the color, and brightness as well as apply several effects to the image. The tool also allows you to add several designed frames to the image. It has a lot of editing options to apply. Try one by one and see the changes. When you will get an amazing outcome or the outcome that you expect then you can download the edited file.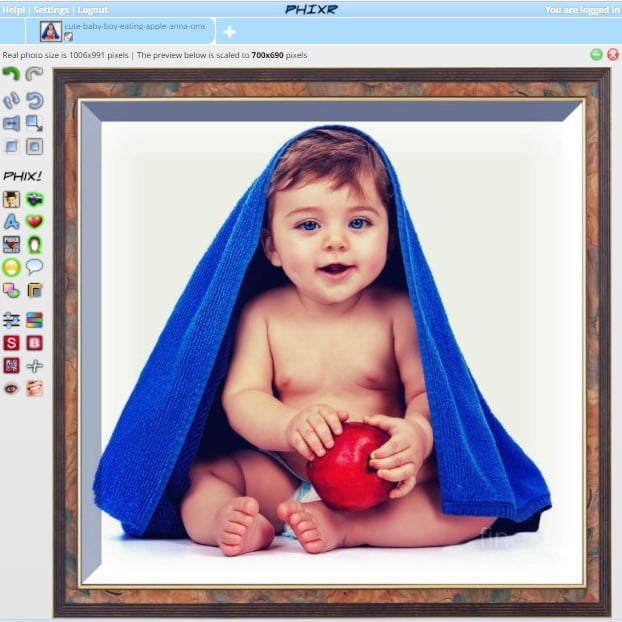 Step 04: Download or print the file
To download the edited file, go to the bottom of the interface where you will find the download option. From here select the type of the file then select the quality and then click on download.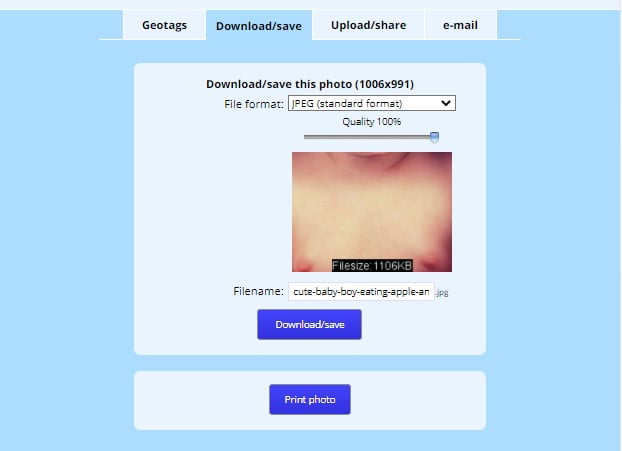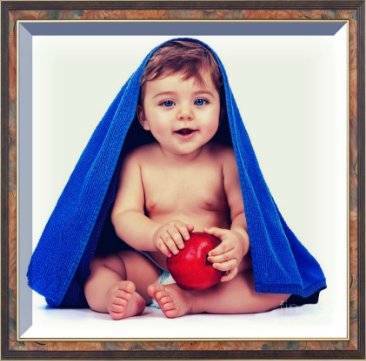 PROS and CONS of Phixr
Pros
Free use online based photo editing tool
Works with any kind of browser and devices
This tool comes with excellent editing options
It does not affect the overall quality of the image
Cons
This photo editing tool works relatively slowly
FAQs
Final Word
In terms of photo-editing websites, Phixr is one of the most popular sites. To edit your images online, it provides a free online image editor. Unique picture editing tools are included in this application. Text or artwork may be added and speech bubbles can be added to your photographs using these tools. You may also use it to enhance your images with a variety of fantastic filters, effects, and other unique features.